Year 4 Twycross Zoo Visit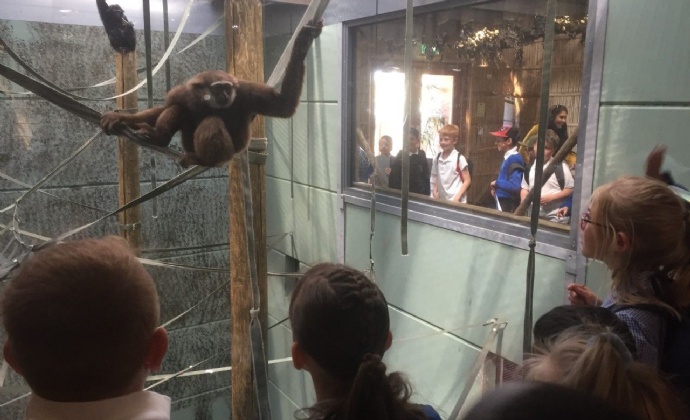 Year 4 Venture to Twycross Zoo!
On Wednesday 18th September, Year 4 took a trip to Twycross Zoo as part of their 'Big Wild World' Topic. The children were very lucky that the sun shone for the entire day! As part of the visit, the children were able to see many exciting animals including the new Sumatran Tiger, giraffes, leopards, flamingos, many species of apes and a host of other animals. Whilst there, the children took part in a workshop to learn about the different types of the teeth animals have and how food chains work in the wild. Also, they were lucky enough to touch a bearded dragon and a Madagascan Cockroach (Alan)! The children are now excited now excited to bring their experiences back into the classroom and delve deeper into our topic.